About NOVAE Training Solutions
NOVAE, holder of PART 147 and PART 145 authorizations, offers custom theoretical and practical training solutions adapted to the aeronautics industry.
Refer to the schedule below to view the list of these available solutions as well as the contact details for our Training Center in Bayonne to book training or to request further information.
Customer satisfaction at the heart of our priorities
Over the period from September 1, 2021 to September 30, 2022 :
RECOMMENDATIONS
To the question "Would you recommend our training courses?", NOVAE obtains a score of : 9.4/10
ADEQUACY WITH THE SECTOR OF ACTIVITY
93% of our trainees believe that the training provided by NOVAE is in line with the job and the realities of the sector
EXPECTATIONS
The training provided fully met the expectations of 94% of our trainees
A worldwide presence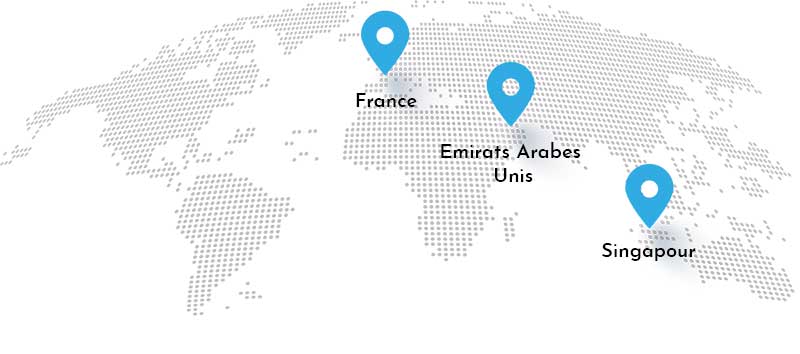 | | | | |
| --- | --- | --- | --- |
| 19 trainers | 2400 trainees trained in 2020 | 3 training centers | 40 courses |
PASSIONATE ABOUT KNOWLEDGE TRANSFER!
I am happy to share the range of professional training courses available and provided by our teams. Our training offer is structured around 9 categories of training, ranging from initial training for maintenance technicians (PART 66 training) to product expertise (Safran Helicopter engine type qualifications via our unique affiliation with the Safran Helicopter Engines Academy and Airbus Helicopters airframe type rating qualifications via our partner) and specific training (knowledge of ESD risk, Safety Management System, PART 21, Audit Techniques, Training of Trainers, etc.).
With 15 years of experience in training and in a multicultural and multilingual environment, NOVAE Training offers a rich and comprehensive training catalog. Having listened to your needs, our teams offer you a customized training solution that perfectly meets the needs and operational requirements defined by you.
Qualified, trained and mentored personnel can help you to achieve your targets. Support offered by NOVAE Training must be in line with key requirements, starting with further education and ending with product qualification.
Once a technician is qualified, it is important that they receive continued support through classroom-based training at a training center or at their place of work. This training can be complemented by e-learning and by operational experience. Support also involves honing skills whilst limiting the impact on the technician's operational performance.
There are multiple training tools and NOVAE's strength lies in its ability to combine "Technical" and "Training" expertise in the same project within its Digital Learning solutions.
Our teams will provide guidance and support throughout your project, as well as complementary logistics expertise required to ensure you are fully involved in your training.
Isabelle Reisse, Director of NOVAE Training Solutions